Sat, Sep 09, 2017 at 2:20PM
---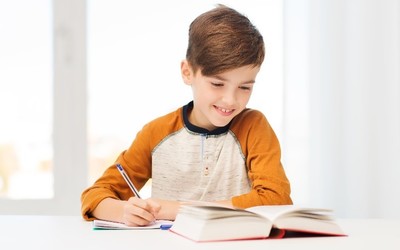 Just like a good calculator or the right bunch of books, a better AC system can make all the difference this school year!
Wondering how we can help you gear up for the season ahead? Just read on to learn more.
Program your thermostat based on at-home hours
One of the biggest advantages of a programmable thermostat has to be the ability to save money. How? By cooling your home to its ultimate comfort when you're home… but not when you're away. Since the kids are headed back to school, that eliminates long chunks of daylight when you would otherwise be blasting your AC. Program your system so that it's coolest after 3 pm, for example, or on a schedule that better works for you and your family!
Create cooler study spaces…
When your child is studying at home, you want them to feel cool, calm, and collected… literally!
Studies have shown that we are more alert when surrounded by natural daylight, as opposed to artificial light. To prevent that light from getting too hot, use your thermostat and change the room temperature as necessary.
Incidentally, we work best when the temperature around us isn't distracting (i.e. too cold, or too hot). Having the flexibility to choose the temperature that's "just right" can make all the difference… especially when it comes to defeating those midday yawns!
If your AC system doesn't seem to be working at its best, now might be the perfect time to get it checked or repaired. You'll be sure to thank yourself later this season and beyond!
… with improved comfort, too
Of course, the perfect study space isn't just about air temperature. Create a living space that's doubly comfortable by paying special attention to air quality, too: changing filters and sealing off air ducts, for example, to prevent allergens like ragweed from affecting you and your family indoors. (Studying improves, after all, when you're not constantly needing to reach for tissues!)
Need help with these steps or other AC adjustments? Call Extra Air & Heat today—we're here to help with your system needs all year long!