Fri, Dec 18, 2020 at 9:25AM
---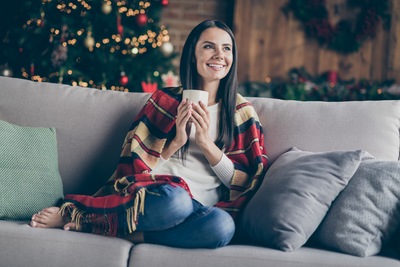 Have you ever faced the frustration of having to solve an unexpected problem with your home's heating and air system? Issues like these have a nasty habit of popping up at the worst moments – like when you're already dealing with plenty of other difficulties on your plate and don't have the time to look around for a name in AC repair Ormond Beach FL locals can trust for help. This is especially true during the year's end, when we rely on heating to combat chilly temperatures and are hoping to relax and celebrate time spent with loved ones.
There's an easy way to avoid these issues – by thinking ahead and starting now to make resolutions for the new year, you can join Extra Air and Heat's Comfort Club program to get the help you need as part of a regular maintenance plan. Here's some reasons you should consider making the switch!
Keep Your System Efficient and Running Smoothly with Ease
When you partner with Extra Air and Heat for a maintenance plan, you'll have the assurance that professionals are keeping an eye on your system to help it work at peak efficiency to meet all your home's heating and cooling needs. As part of the Comfort Club program, professionals will complete regular inspections to help reduce the wear and tear on your HVAC equipment, through practices such as indoor and outdoor coil inspection and cleaning. Properly maintained, your system can work its best to reduce your energy costs, saving you money on heating and cooling. Plus, as a Comfort Club member, you'll receive regular reminders for inspections – so you won't let a winter or summer season pass by while neglecting important HVAC system maintenance.
Extend Your HVAC System's Lifespan
These regular checkups aren't only to keep your system running efficiently – they also can help extend your system's lifespan to help you save money in the long run! As a Comfort Club member, enjoy the peace of mind that your system will be well maintained by our professionals, keeping your family comfortable indoors for years to come and often delaying the need for any major replacement or update of your system.
Save Money on Repairs
Through completing this regular maintenance and also checking regularly to inspect any parts that might cause eventual HVAC system issues, you'll reduce the likelihood that you'll suddenly be facing costly and unexpected repairs. Don't get yourself and your family stuck in the heat or cold while you wait on finding someone who can diagnose and fix the problem. Opt for the Comfort Club program instead!
With a range of benefits based on tier, you can receive anything from priority scheduling all the way up to a guaranteed 24 hour response time to meet your heating and air needs. Having a maintenance plan means expecting less moments of HVAC crisis – but, if you ever do need repairs, take comfort in knowing you'll find savings! Having a maintenance plan with Extra Air and Heat means that you'll receive 20% off our diagnostic fee, as well as 10% off specified equipment and repairs.
Improve the Indoor Air Quality of Your Home
Air quality is an important, and often less appreciated, feature of your HVAC system. If you suffer from seasonal allergies, caring for your indoor air quality is a way to begin finding relief. Enrolling in the Comfort Club program can help you maintain better indoor air quality, as professionals can assist in changing your filters during regular inspections to remove dust, dander, and other allergens from the air and help you continue to breathe a little more easily.
Work With a Knowledgeable Team
Lastly, enrolling in the Comfort Club program means having easy and convenient access to the air conditioning repair Daytona Beach residents trust best. Extra Air and Heat offers plenty of experience and excellent customer service to help you find the information and repairs you need – we're the experts in your corner! Join our maintenance plans today to get the help you need on request.