Fri, Aug 21, 2020 at 11:52AM
---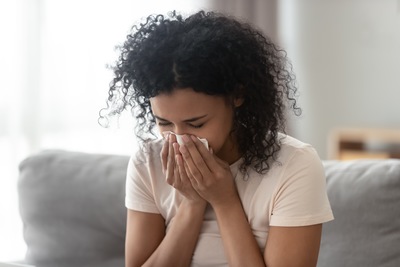 Does living in Florida constantly have you sneezing? Is your stuffy nose making it hard to get good sleep? Maybe you rely on eyedrops to get relief for your irritated and itchy eyes. You're not alone – allergies and the allergens that cause them are widespread, both outdoors and even inside your own home.
Getting rid of your allergies and feeling your best might seem like an impossible task, especially during certain seasons. Sometimes, allergy medications alone aren't fully solving the problem. You shouldn't have to live in constant discomfort – especially in your own home! Using your air conditioning properly could be the solution you need for your allergy woes. With the help of Extra Air & Heat, the service for air conditioning repair Daytona Beach residents trust best, you can improve your day-to-day life by eliminating many of those frustrating allergens.
Allergens are Everywhere
Though you might not always see them, so many different allergens are constantly present in the air and on surfaces around you – brought inside simply by going about your everyday activities. These can include dust, dust mites, pet hair and dander, pollen, mold spores, and more. These hidden irritants could be the culprit behind your ongoing allergy issues. So, how can you best eliminate them and get your comfort and peace of mind back? Well, utilizing and upkeeping your air conditioning properly can be an incredibly helpful solution. If you don't take good care of your air conditioning unit, it is very likely that you may even be causing your allergies to get worse.
Poor HVAC Quality Can Cause Mold
The problem may be with the current condition of your HVAC (heating, ventilation, and air conditioning) unit. It may be running improperly or it may be outdated and in need of fixing. For example, maybe moisture has collected inside a less sophisticated, older unit, causing mold growth and spreading those mold spores inside your home. This might be the source of the uncomfortable allergy symptoms you are facing.
No one wants to deal with mold issues in their house – so it's good that this problem can be prevented with proper HVAC installation and maintenance. Extra Air and Heat provides quality AC repair Ormond Beach FL residents can rely on.
Filters Remove Dust and Dirt
There is another basic preventative measure that can help you protect against those allergens hiding in your home. Installing a clean air filter is a simple step that can help you attain improved air quality by removing these allergens from the air instead of allowing them to continue cycling throughout your house. However, don't forget that these filters must be changed regularly in order to maintain their effectiveness. Extra Air & Heat suggests changing filters monthly – a minor form of maintenance that will greatly improve and sustain your wellbeing. Extra Air & Heat is the Palm Coast heating and air expert you can turn to for information about the proper filters for your HVAC system.
Regular HVAC Maintenance Can Improve Air Quality
When you rely on Extra Air & Heat for regular HVAC maintenance and continue to regularly change your filters, you can be sure to improve the air quality inside your home. You face enough issues with allergies in the outside world – it's time to create a haven inside your home to help alleviate your allergy symptoms and breathe a little more easily. To find the services that can help you get the relief and comfort you deserve, contact Extra Air & Heat today.