Tue, Aug 28, 2018 at 4:45PM
---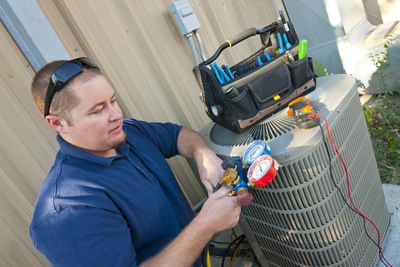 Living in Central Florida, you know weather can change by the day. What might seem like a crisp Fall afternoon could have you turning on the A/C by day's end. Especially in the summer months, reliable air conditioning is essential. In many communities, when the A/C goes out, it's considered an emergency threat to the health of residents. That's why it's important that your unit is consistently in proper working order.
Many people ignore signs that something's wrong with the A/C. Doing so could lead to costly repairs. Worse, you could be without air conditioning on a hot day. Avoid an uncomfortable situation by paying attention to these signs:
1) It's Hot Inside
While it's true that climate control isn't an instant process, you should notice your home getting cooler shortly after switching on the A/C. If it never gets comfortable inside, or the temperature is inconsistent from one room to the next, your air conditioner should be inspected.
Limited or blocked airflow could be caused by clogs in the piping or ductwork. That's just one scenario. For an accurate assessment, it's wise to contact a trusted and reputable HVAC firm.
2) Excess Moisture
If you've ever looked at the A/C unit outside your house, you've probably noticed a dripping pipe. This is perfectly normal and is actually integral to proper air conditioner operation. However, if it looks like someone turned on the garden hose, you could be looking at a larger issue.
Excessive moisture is often caused by a refrigerant leak. If left untreated, permanent unit damage could occur. Worse, ignoring the problem poses a serious health risk to you and your family. It's wise to contact your A/C company right away.
3) The Unit is Constantly Running
Your air conditioner's job is to keep your house free of excessive humidity and hot air. During the summer months, it's natural that the unit will frequently switch on and stay on until the desired temperature is reached.
However, constant A/C use not only adds up to a higher utility bill, it could signal a bigger issue. There might be an airflow problem. You could also have a leak, dirty condenser/evaporator coils, and other issues. Rather than trying to diagnose problems on your own, it's wise to contact professionals well-versed with A/C repair in New Smyrna Beach.
4) Other Potential Issues
There are a variety of reasons why your air conditioner isn't working properly. Along with the mentioned items, other common A/C troubles include an incorrectly-sized unit, a system that's reached the end of it's natural life, dirt and debris buildup (air filter, fan), poor insulation, duct work leaks, and more.
To accurately get to the root of the problem, your best bet remains scheduling an on-site visit by a skilled and qualified HVAC technician.
5) Something Just Seems Off
No one expects you to be an expert with air conditioning repair in Daytona Beach. That's why it's comforting to know that Extra Air and Heat is just a phone call away. Our friendly and knowledgeable team members can diagnose and detect a variety of potential issues with your climate control system.
We've built a strong reputation as leaders in Palm Coast heating and air. In addition, we specialize in new equipment installation, commercial refrigeration, and more. Don't play guessing games any longer, or ignore problems that could mean costly repairs down the line. Contact us today for all your climate control needs.