Wed, Jul 18, 2018 at 4:42PM
---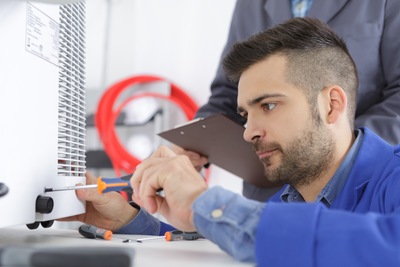 There are many rumors and outright untruths about air conditioning. Setting the facts straight helps keep your family comfortable and safe during the hot and humid summer months in Central Florida. Plus, knowing A/C specifics can both save you money and protect your property.
In this article, we explore the most common air conditioning myths. Separating fact from fiction in this way will help you make sound decisions this season and for years to come.
Energy Savings and Air Conditioning
Most Central Florida homeowners expect higher utility bills during the hot summer months. To lessen the impact, some people choose to turn off their air conditioner during the day. The theory is that less use will result in reduced bills.
In reality, this option actually puts undue stress on your air conditioner. Over time, this could create the need for repairs and even replacement. In addition, constantly fluctuating temperatures inside your home subjects your property to increased wear and tear. Structures and belongings could be irreversibly damaged.
That's why it's best to contact expert professionals of air conditioning repair in Daytona Beach who can help you explore options that will help save you money, while still protecting your home.
Fans and Air Conditioning
No one's sure where the fan rumor started. Still, some people think ceiling and table fans have the ability to cool the entire house. The fact is that fans cool people, not rooms. This myth likely began because people do feel more comfortable when cooler air passes across their skin.
However, it's important to realize that humidity and heat are still present in your home regardless of how many fans you're using. That sets the stage for mold and mildew growth. In addition, excessive temperatures and oppressive humidity can quickly take a toll on health.
Health and Air Conditioning
To that end, it's important to continually keep in mind the well-being and comfort of yourself, your loved ones, and pets during the hot summer months. Recent news reports of people suffering heat stroke and even death due to extreme climate conditions demonstrate the necessity for reliable air conditioning.
In addition, it's wise to frequently replace your air conditioner filter. Designed to trap dirt, debris, allergens, and more, filters are your air conditioner's first line of defense against air particles that can threaten the health and safety of everyone in your home.
Maintenance and Air Conditioning
Many of us give little thought to air conditioning until something goes wrong. However, proper cleaning and regular maintenance can actually prevent issues and potentially-costly repairs. When you partner with a trusted and reputable professional well-versed with Palm Coast heating and air, you get the peace of mind that your climate control equipment is always in top shape.
For years, we've been proud to be the go-to resource for countless residents and business owners across Central Florida. In addition to A/C repair in New Smyrna Beach, we specialize in a variety of other services. That includes total HVAC maintenance, new equipment installation, commercial refrigeration, indoor air quality, and much more.
Now's the time to ditch the A/C myths. Don't suffer in the heat any longer, or put your family or property in jeopardy. Contact us today to learn more about how we can help improve safety, wellness, and quality of life for your pets and loved ones.