Tue, Oct 02, 2018 at 3:20PM
---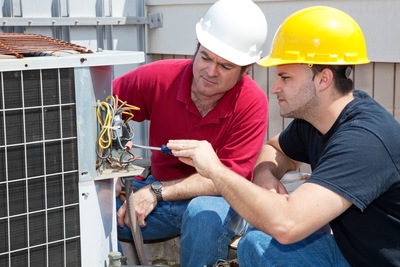 The summer was another hot and humid one in Central Florida, but temperatures are starting to cool down. It won't be long before you can enjoy outdoor activities again, and feel the cool and crisp breeze throughout your home.
That doesn't mean you should ignore your air conditioner, however. After working hard all summer, it's a good idea to schedule service with a company well-versed in air conditioning in Daytona Beach. This way, you can detect and resolve any potential problems.
Letting your unit sit for months on end could result in costly and involved repairs come next summer. Why take the risk? Read on to learn more about telling signs that your air conditioner should be checked by a professional.
Improper Air Flow and Inconsistent Cooling
If you don't feel cool air coming from your A/C unit when it's switched on, that's a problem. In addition, if you notice swings in climate control from one room of your home to the next, you could be looking at compressor trouble.
Some people figure that since the hot months of summer are almost over, they can just let air conditioner issues wait until next year. Instead, now's the time to address any problems. Contact trusted and reputable professionals expert at A/C repair in Palm Coast, Florida, and the surrounding region.
Strange Sounds and Smells
Hard working and dependable, your air conditioner is designed to run in the background. In fact, most people don't give a second thought to A/C unless something's wrong. You can take a proactive approach by noticing tell-tale signs of potential issues. That includes odd sounds and smells.
Aside from the low hum that lets you know it's working, your air conditioner shouldn't make any noticeable noises. If you hear loud clangs, taps, grating or grinding sounds, squealing, and other strange noises, it's essential to schedule repair service right away. You could need a new unit.
Unpleasant odors coming from your A/C unit can mean several things. The wire insulation may be burned out. Or, you might have mold inside your ductwork. Both scenarios are hazardous to the health of your pets and loved ones. Reach out for air conditioning repair in Daytona Beach today.
Thermostat Errors
Most people set the thermostat to their desired temperature and then walk away. That's how the convenience of a reliable thermostat works. So when you experience troubles setting the thermostat, it could be a sign of larger problems.
Maybe the A/C unit won't turn on at all. It might run for only a short period of time, and then abruptly turn off. Sometimes your thermostat will give a reading that everything's fine, but you know that it's not reaching the correct climate control. Rather than trying to diagnose and fix the problem yourself, it's best to contact a skilled and qualified HVAC technician.
Other Issues
These are just a few of the pitfalls you might experience with your air conditioner. Though these machines look big and heavy, the fact is that there are many delicate parts inside. When any of them are damaged or destroyed, you could experience discomfort and dissatisfaction with your A/C unit's performance.
Thankfully, assistance is available. When you partner with a reliable company well-versed with Palm Coast heating and air, you get the peace of mind that air conditioner repairs will be done correctly and thoroughly the first time.
For years, we've been the go-to resource for the climate control needs of home and business owners across Central Florida. Along with air conditioner service and repair, we also specialize in commercial refrigeration, indoor air quality, HVAC maintenance, and more. Contact us today to schedule your A/C checkup.