Sun, Aug 20, 2017 at 9:55AM
---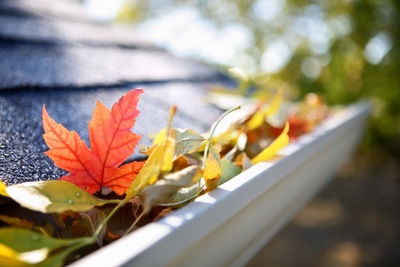 Shorter days, and cooler nights, it's time to prepare your Flagler County home for fall.
So, our Florida falls may not be too different from our hot summers, but your home's maintenance still requires a shift in schedule – just look below!
Give your fireplace a physical
Most homes in Florida have a fireplace, and while they may not get used as frequently as others, they still require an annual inspection.
If you notice your fireplace is black from ash then give it a good clean. Sometimes simple measures like this can go a long way - but still, have a professional come out to make sure everything is up to code.
Alleviate allergies
We all know when we welcome fall we welcome cold and flu season. As soon as Florida becomes moody between hot and cold temperatures our sinus colds seem to last longer.
Improving air quality can alleviate cold and allergy problems almost immediately. Dust weekly, sanitize counters and wash blankets around the house. After doing these small steps, consider investing in UV lights which control mold inside your air handler.
Freshen your filter
No matter the temperature outside, your AC unit is always working, whether to cool or heat.
Filters trap dust and decay and need to be changed every couple of months. If you've ever noticed a burning smell when you turn your heat on that could partially be due to an old air filter. You don't want to breathe in dirt and grime so keep up to date on clean AC living.
After reading these tips and insights you hopefully know where to start with your Flagler fall maintenance. For allergy, solutions head on over to our website to check out our UV lighting services. Not only does it keep your home mold free, but it also reduces cold and flu germs.
As for your AC unit, you may notice that the summer heat gave it quite the beating. If you see rusty blades or damaged wiring make sure you give Extra Air & Heat a call. We would be happy to inspect your unit for you and help with any of your problems!