Wed, Sep 20, 2017 at 2:23PM
---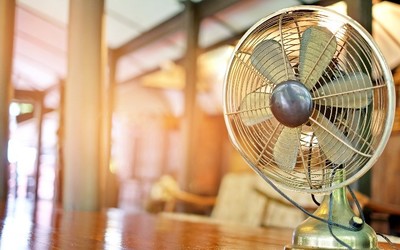 No one wants the trouble (or heat!) of a broken AC system—but what do you do if it happens to you?
In today's blog, we'll be sharing a few simple tips that will help you calm down and cool off sooner. Take a look.
Assess the problem
Once you notice that something is amiss (maybe your system fan isn't blowing, or it's hotter than usual), feel free to look for signs and assess the problem at hand. You don't need to have any AC experience to do that, of course: just take a quick look around and see if you can spot any trouble areas. Is the thermostat malfunction, or is there something wrong with the equipment itself? Do you see signs of any leaks? The answer to these questions can help us get started finding the right solution for you!
Prepare for repair
Once you've notified us of the problem, you're about ready to sit tight. Just be sure to prepare for any necessary repairs. You might clear a passage to your AC unit, for example, so that a member of our team can come and make any necessary fixes with ease.
Cool off
Before your system is fixed, you're probably itching for ways to cool down… which is only natural, especially here in the sunny state of Florida! Until we make any necessary repairs, you might find some comfort in simple cooling methods like…
Putting a container of ice in front of an electric fan, then relaxing as the combination produces a doubly cool, icy effect.
Closing the blinds and turn off the lights. You might crave the daylight, but this temporary measure will help prevent the sunlight from further heating up your home.
Taking a swim! When all else fails, there's no better way to cool off and turn your AC issues into something a little more enjoyable.
Make changes for next time
So your system is finally replaced… now it's time to relax! Before you sink into your sofa, however, it's worth asking your Extra team about ways to prevent similar problems in the future. Our preventative maintenance service is just one of several ways to attain peace of mind when it comes to your home's air conditioning system—so you don't need to worry about surprise breaks in the future. It's all cool, smooth sailing from here!
At Extra Air & Heat, we're here to help with AC repair, new installations, and everything in between! When you want to make AC troubles a thing of the past, give us a call and we'll be there to help you sort it all out.