Fri, Nov 20, 2020 at 9:30AM
---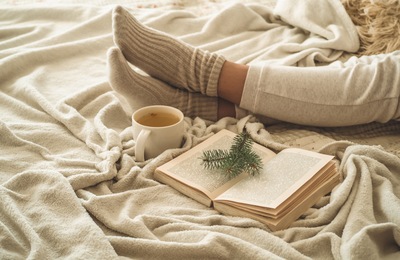 The holiday season is soon to be in full swing – and, for Florida residents, that means that cooler temperatures are right around the corner. While winters may still be mild, we can expect to see some chilly nights – along with occasional hotter daytime temperatures. Despite those, winter holidays leave most of us in the mood to stay cozy – and at an optimal temperature – inside our homes. How best to do that? Extra Air and Heat, the resource for air conditioning repair Port Orange FL residents trust best, has a few things you should keep in mind as you strive to maintain maximum comfort for the holidays.
Transition with the Seasons
Fall and winter in Florida can be a complicated time for sorting out an optimal indoor temperature – with outdoor weather ranging from warm days to occasional cold fronts. The new cooler temps mean it's time to change tank tops for sweaters, but it also affects the way we regulate the temperatures in our homes. There are even times when you may be tempted to run both your air conditioner and heater in the same week (or day!). A new upgraded system and thermostat make it easy to transition between your heating and cooling needs. You might even consider making the switch to a smart thermostat, which can be programmed to keep your home at the ideal temperature at the right time, whether you're at home or away.
Improve Air Quality
Indoor air quality is a big deal – and certainly a major factor to consider for your indoor comfort during the winter season! Poor air quality could be a major contributor to allergies, which could be aggravated during the changing seasons. One easy step you can take to counter these problems is to change your air filters. These can be replaced by yourself (monthly, ideally) or changed by professionals during regular maintenance. Another thing to consider is the use of HVAC UV lights. These lights can be used to remove and control the growth of mold inside the air conditioning system – which can improve your home's air quality even further. Contact Extra Air and Heat, your HVAC experts, in order to learn about the types of UV light available, as well as which will work best for your home.
Remember Regular Maintenance
While you should certainly keep an eye out for any noticeable issues arising with your HVAC system during the holidays, you should also call in the help of a trusted professional to provide regular maintenance for your HVAC system. With regular inspections during the winter and summer, you can help transition your heating and cooling system for the seasons, as well as enjoy peace of mind that your system is running optimally and efficiently. Professional inspection can help catch any needed repairs before they become costly later down the road. Don't be left with HVAC problems during the holiday season. Instead, schedule regular maintenance with an Extra Air and Heat maintenance package to keep up-to-date on your heating and air needs.
Get Help from the Professionals
Are you in need of help to address a HVAC issue fast – before the holidays begin? Or, do you just want the assurance that your system is in good shape and operating efficiently? Whatever your needs, contact Extra Air and Heat. As a family owned and operated business, you know that this season is a time for make memories with family and spend time relaxing – not worrying about your HVAC system. Avoid problems early and opt instead for effortless indoor comfort by contacting us for AC repair Ormond Beach FL residents trust today.