Thu, Apr 30, 2020 at 9:20AM
---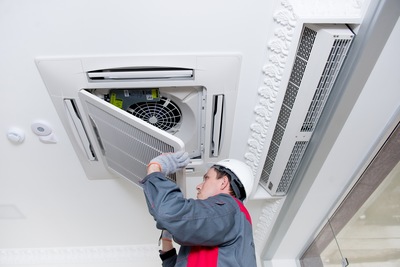 Summer is fast approaching, and temperatures and humidity have already started to rise in Central Florida. That makes now the ideal moment to make sure your HVAC system is up to par. Otherwise, you could face costly repairs or even the need for replacement of your air conditioner. That means time without the cool comfort of A/C. Who has the patience or energy to put up with that kind of frustration?
Thankfully, there are ways you can detect potential issues with your air conditioner, and get expert assistance to help keep you and your loved ones safe and secure this summer and throughout the year. It starts by teaming with a company well-versed with A/C repair in Daytona Beach, Florida and throughout the region. Use these tips to determine when your unit requires repair or replacement.
1) Air Flow Issues
If your A/C is blowing hot or warm air, that's a sure sign that something's wrong. Or, you might notice that limited air is coming out of the vents. Maybe you've had the A/C on for a while now, and it's still as hot and humid as when you first turned it on. You could also notice higher than usual utility bills, despite the same use.
It's important not to delay when you experience any troubles with your HVAC system. Instead, contact a trusted and reputable company expert at air conditioning repair in Port Orange, Florida. A highly-skilled and qualified technician will get to work right away diagnosing and resolving the problem.
2) Foul Odors
While it's normal to experience a slight smell the first time in the season that you use the air or heat, this should quickly dissipate. If you notice lingering odors (and/or the problem seems to be getting worse), it could be a sign of a larger issue.
You might be subject to mold and not even know it. If you notice a smoky or burning smell, it's imperative that you immediately contact your Palm Coast heating and air specialists.
3) Loud Noises
You'll always be aware that your air conditioner is running, but when you're inside, you should not be subject to loud noises coming from the unit. As these sounds persist or even get louder, it might be a sign that your HVAC system is in dire need of repair.
Instead of playing a guessing game, it's best to contact a firm expert at all issues surrounding indoor climate control. This way, you can enjoy uninterrupted climate control all season long.
4) Something Seems Off
Sometimes you might not have a pressing issue, but there's still something that just doesn't feel right. Maybe your air conditioner is old, and/or you've had to schedule a lot of repairs recently. Perhaps the A/C may just not be as comfortable as before. Rather that suffer in silence, there are solutions to help keep you, your family members, and pets comfortable and content this summer and throughout the year.
For years, Extra Air and Heat has been known as the go-to resource for A/C repair in New Smyrna Beach and across Central Florida. In addition to A/C and heating repair, we also specialize in new equipment installation, maintenance, indoor air quality, and commercial refrigeration. Contact us today with all of your questions, and to have your HVAC system inspected in time for the hot and humid summer months.