Fri, Mar 27, 2020 at 4:20PM
---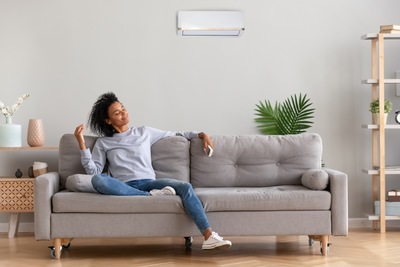 Here in Central Florida, dependable climate control isn't a luxury, but rather a necessity. You want to be sure that your loved ones and guests can always be safe and comfortable when visiting your home or business. That's not always easy to accomplish if you're worried about the state of your HVAC system.
The good news is that you can get both the peace of mind and reliable service you deserve by teaming with a company well-versed with air conditioning repair in Daytona Beach and throughout the region. Here's how to keep your HVAC system in top shape throughout the year.
Practice Preventative Maintenance
You likely already keep your vehicle in top shape. The last thing you want or need is to suffer a breakdown on one of the busy Central Florida roads. However, neglecting the health of your HVAC system is like rolling the dice. You never know when something might go wrong. Why take that chance with the health of your family members and pets?
When you reach out to a trusted and reputable technician expert at Palm Coast air conditioning, you know that this professional will do all that's necessary to keep your A/C running smoothly. That includes changing the air filter, cleaning vents and exterior surfaces, checking equipment connections, inspecting drain systems, and much more.
Keeping up with seasonal HVAC maintenance in this way will help you achieve optimal climate control inside your home or business. You'll avoid major repairs, and could even save money in the long run.
Embrace Simple Life Changes
There are other ways you can promote a long life for your HVAC system. For instance, strive to keep the exterior unit clean and free from debris. Discourage pets and children from lounging near the unit. You should also be aware of the state of your air filter. While your maintenance technician will include replacement as part of a regularly-scheduled appointment, you may choose to switch out the air filter more often, especially if you notice buildup of dirt or debris.
It's also wise to keep lamps and heat-generating objects away from your thermostat. Some people choose to close blinds and curtains during the heat of the day. Be sure that all ductwork is properly sealed. You could also consider not using the oven and/or dryer during the daytime hours.
Select the Ideal Climate Control Setting
You may have heard people talk about ideal climate settings. In general, it's a good idea to keep the indoor temperature around 68 degrees in the winter and 78 degrees during the summer months. You may also wish to program your thermostat. Of course, these are suggestions. You're free and able to adjust to the optimal temperature that meets the needs of you and your loved ones.
Your dependable HVAC technician will also have other valuable advice and suggestions that you might not have previously considered. In addition, this professional is an excellent resource for all your questions surrounding air conditioning in Daytona Beach and across the area.
Team with the Experts
For years, Extra Air and Heat has been known as the premier resource for A/C repair in Deltona and throughout Central Florida. Along with HVAC service and repair, we also specialize in maintenance, new equipment installation, commercial refrigeration, and indoor air quality.
Don't suffer in the heat or cold, or put your loved ones and pets in harm's way. Now's the time to schedule maintenance and necessary repair on your HVAC system. Doing so will help save you money, and also keep you comfortable throughout the year. Contact us today to get started.