Thu, Jul 23, 2020 at 5:25PM
---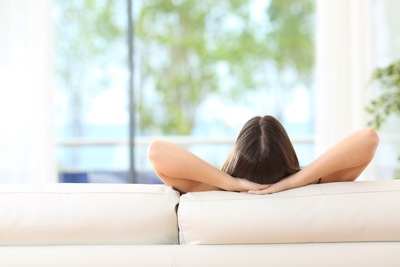 Here in the Sunshine State, a quality air conditioning system can feel just about as essential as food or water—especially during these sweltering summer months. As your go-to team for A/C repair in Daytona Beach, Florida and the surrounding area, Extra Air & Heat is here to help you make positive changes today that lead to cool, convenient comfort all season long (and beyond). Just read on for three simple "summer resolutions" to try.
Repair your inefficient A/C system (even if it's not an emergency)
Many homeowners' only experience with air conditioning repair in Port Orange, Florida and the local area is when they have an emergency, such as their air conditioning system no longer cooling their home (or even causing a flood in your home). Why wait for an emergency to happen to enjoy the benefits of a properly functioning air conditioning system? Save yourself the stress (and the sweat) and let Extra Air & Heat diagnose and correct any potential problems with your system before they become bigger and more inconvenient to you, your family and your home. Signs that your air conditioning system could be operating better include air flow issues, an overly noisy system or other quirks. When in doubt, just give us a call and let us address the issue—whether you need a new system or just a simple repair, we'll help you make the best call for your unique situation.
Install a programmable thermostat for cost-effective comfort
Need help installing or repairing a programmable thermostat system? Modern technology allows you to control your air conditioning from outside of the home, or pre-program it to run more or less depending on the time of day—so you don't need to spend more on your power bill for cool air when you're not at home. Save a little bit more every month, and see your small investment pay for itself in no time.
Get allergy relief and enjoy higher air quality in your home
Are you tired of sneezing and sniffling in your own home? You may not always be able to prevent your allergic reactions, but you can take steps to improve the air quality in your home and reduce the reasons for your allergies. In addition to taking steps for yourself such as regularly changing your filter and household linens, we can help provide additional solutions such as a UV light to prevent mold, reduce germs in your home and remove unwanted odors.
Of course, these are just a few of the ways Extra Air & Heat can help with your A/C needs, this summer and all year long! Contact us today to learn more about optimizing your home for ultimate comfort.