Mon, Apr 09, 2018 at 12:35PM
---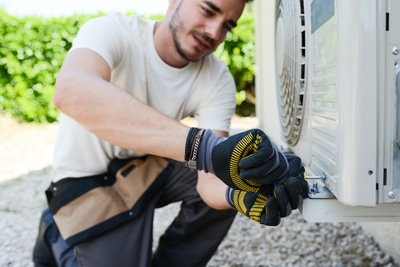 There's a saying among HVAC professionals that "neglect leads to regret." It means that by ignoring the importance of regular air conditioning maintenance and repair, you set yourself up for future complications that can be costly and inconvenient.
Luckily, those undesirable scenarios can be easily avoided by scheduling consistent checkups. It's also wise to promptly notify a trusted and reputable company specialized in air conditioning repair in Daytona Beach of any concerns about your A/C unit.
Use this advice to determine when your air conditioner requires immediate attention:
1) Poor Air Flow and Lack of Cool Air
The winter months in Central Florida are often temperate and pleasant. That means many people aren't using their air conditioners. However, now that summer is fast approaching, A/C units will be put to work keeping you and your guests cool and comfortable inside.
One of the clearest signs that an air conditioner isn't functioning properly is lack of cool air. This could be a result of anything from low coolant to more serious problems such as compressor failure. Rather than speculate, it's best to contact a skilled and qualified HVAC technician to inspect your A/C unit, diagnose the problem, and perform necessary repairs.
Poor air flow through vents could signal a problem with the compressor. Ductwork may also be in disrepair. This situation requires urgent attention to prevent worsening of the problem.
There are also times when the root of a matter lies with the thermostat. Instead of playing a guessing game, it's wise to contact a professional expert to thoroughly assess the situation and find a resolution to the issue.
2) Moisture and Other Noticeable Signs
Not every issue will be visible to the naked eye. However, if you see moisture or leakage in or around your A/C unit, that could be a sign of a larger problem. If the leak is refrigerant, serious health risks could result, especially for kids and pets. Contact a specialist of air conditioning in Daytona Beach to immediately address and resolve the problem.
Pay attention to the sounds of your A/C unit. While some sounds are part of normal operations, squealing, grating, and grinding could be a sign that your air conditioner is in trouble. Sometimes there's a part that must be repaired inside the unit. In other cases, the entire air conditioner might need to be replaced.
Don't ignore strange scents. Foul smells and pungent odors wafting through A/C vents often indicate a wire insulation issue. Musty smells could signal the presence of mold inside the unit or in the ductwork. Mold can cause serious health issues. That's why any strange smells should be reported to a qualified HVAC company for swift attention.
3) Something Seems Off
There are times when you simply get a feeling that something is wrong with your air conditioner. Along with mentioned complications, you might experience other issues or concerns with your indoor climate control. That's when it's wise to contact an experienced and proficient HVAC technician.
We're proud to be an award-winning and Better Business Bureau-accredited company focused on air conditioning in Daytona Beach and the surrounding area. In addition to A/C, we also specialize in other aspects of climate control, including commercial refrigeration.
Contact us today with any questions or concerns about your air conditioner, or to schedule an appointment for regular maintenance and checkup.