Fri, Jun 15, 2018 at 5:20PM
---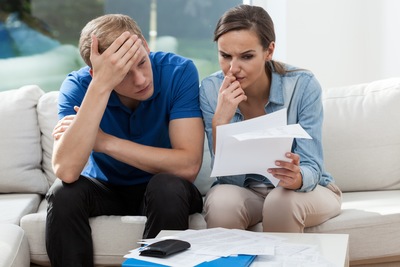 Summer in Central Florida means hot days and hot nights. Tourists and those who have recently moved to the area often comment on the lack of any "break" to the heat and humidity. Meanwhile, Florida natives and long-time Sunshine State residents know summer here is like winter up North: you just have to deal with the weather the best you can.
What you don't have to put up with, however, is sky-high utility bills. Some people get an unpleasant surprise and even shock every time they view summer power bills. That could be a sign of a malfunctioning A/C unit.
Thankfully, there are ways to ensure your air conditioning in Daytona Beach is up to speed this season. Here's how to get started:
Ignore the Rumors
Everyone likes to save money. However, inaccurate climate control information can add up to costly repairs. Rather than buying into hearsay, it's best to contact a skilled and qualified HVAC technician who can help you stay comfortable and safe this summer.
For instance, you might have heard that it's best to keep your A/C fan on all the time. Instead, professionals suggest setting your thermostat to 'auto.' Constantly running the fan prevents comprehensive dehumidification. Excess humidity can lead to warped furniture and health issues such as mold and mildew growth.
Some people think it's best to close vents in rooms that aren't in use. In fact, this only restricts air flow. Experts contend it's best to keep vents open when the A/C is on to ensure consistent and even climate control.
Keep Up With Maintenance
Another myth that's been spread around is that it's better to infrequently change your air filter to save money. That couldn't be further from the truth. Air filters are designed to protect your air conditioner from by blocking debris and contaminants. Clogged air filters can actually suffocate your A/C unit, leading to a potentially-costly repair.
The best way to remove doubt and prevent unsafe situations is by contacting a trusted and reliable professional well-versed at air conditioning repair in Port Orange, Florida. These skilled technicians can give you the most accurate and timely information on all your climate control needs.
Don't Forget the Outside
Many of us don't give much thought to the A/C units outside of our homes. It's easy to focus on the thermostat and some internal elements (such as the air filter), and then our lives get busy with other tasks and obligations.
Still, neglecting the outdoor unit can cause it to fall into disrepair. For instance, dirty units struggle to keep homes cool. Over time, that stress can wear down the machine. In addition, outdoor debris (such as leaves, twigs, and bugs) can build up and clog any unit, even when it's covered by a protective cage.
That's why it's essential to schedule regular air conditioner maintenance — both inside and out. For years, we've been the trusted resource for A/C repair in Deltona and the surrounding region. Along with HVAC services, we also perform and provide new equipment installation, commercial refrigeration, and more. Contact us for all your climate control needs, and learn how you can lower your utility bills and increase your comfort today.