Thu, Feb 25, 2021 at 10:42AM
---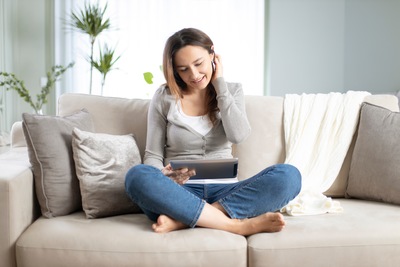 Are you relying on an outdated, inefficient HVAC system? Do you deal with frequent issues that leave your home at uncomfortable indoor temperatures? It might just be time for you to consider installing a new HVAC system. When you partner with a trusted Daytona Beach, Ormond Beach, and Palm Coast heating and air expert like Extra Air and Heat, you'll be well on your way to embracing all the benefits of an updated system! Read on to learn more:
Increase Your Indoor Comfort and Peace of Mind
An upgraded system means upgraded comfort – and can make an incredible difference if you're used to struggling with an outdated HVAC unit! Look forward to reliable performance, better airflow, and improved heating and cooling as the seasons change.
Also, if you or a loved one suffers from allergies, your outdated unit could be contributing to your woes. Mold and mildew and thrive in humid or moist environments inside the unit – especially when poorly-maintenanced. Upgrading to a new unit and remembering to get it regularly inspected could prove to make a world of difference!
Another important benefit? Knowing that a new unit enjoys increased durability and the peace of mind that comes from a system under warranty. With a new system installation, you'll enjoy two years of maintenance and a ten years parts only warranty.
Boost Your HVAC Efficiency
An outdated system is almost certainly running less efficiently – which can lead to you paying more than you should for energy bills in exchange for subpar indoor comfort. Over the years, the performance of your unit can drop, causing it to work harder and consume more energy. Making the switch to a new, highly-efficient system that consumes less energy can be better for the environment, as well as for your wallet!
Experience Even Greater Convenience
Upgrading to a new HVAC system is also a great chance to pair your unit with a better thermostat system. For example, current programmable or smart thermostats can be set up to run at certain times and temperatures, helping you to save money with ease (and prevent any forgetfulness allowing your system to run while you're out of the house). Also, systems like these can often be controlled through your smartphone or another device – allowing you to change the setting or adjust the temperature from anywhere you please.
Boost Property Value
Have you been making do with an outdated system for years in your current home? This ongoing, regular wear and tear – especially without regular maintenance and inspections to catch any potential issues – can lead to problems with the system. If you have plans to eventually put your property on the market, you should consider that an outdated system could be a negative in the mind of a prospective buyer, who will consider this highly-necessary expense that they will eventually have to front. A better-quality, recently-updated HVAC system will be an attractive bonus to buyers – and, until you decide to make your move, you can enjoy all the benefits in the meantime!
Do these problems sound familiar? Are you ready to embrace the benefits of a new HVAC system? Trust Extra Air and Heat to set you up with the right unit to fit your home's unique needs. Whether you're looking for a new install or even air conditioning repair Daytona Beach residents trust, we have the tools to help! For a free estimate on your project, contact us today!