Thu, Jan 21, 2021 at 10:45AM
---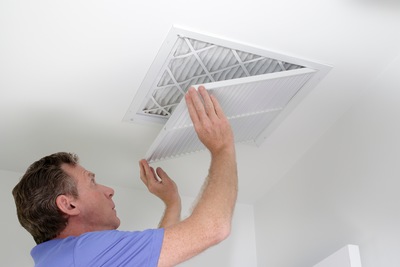 If you're like anyone else heading into the new year, you likely have enough on your mind! Between setting new lifestyle and fitness goals, helping family back into the swing of work and school, and managing all the normal ins and outs of daily life, maintaining your HVAC system may easily be the last thing on your mind. That isn't necessarily a bad thing – your HVAC system should be able to provide you with an ease of use and peace of mind, all year long. However, if you neglect to have a plan for care and maintenance of your system, you might eventually run into some serious and frustrating issues. Resolve to start early this year and make a plan to tackle HVAC upkeep and maintenance throughout the year – and Extra Air and Heat, the resource for AC repair Daytona Beach FL residents trust, can help make the process incredibly simple. Just read on for a few tips!
Change Filters Regularly
Start with a simple step – remember to make it a point to improve your indoor air quality by changing out filters for clean ones regularly. If you or a loved one at some suffers from allergies, this task can make a big difference by helping to keep dust, dust mites, pet hair and dander, pollen, mold spores, and more from circulating throughout your home. Keeping up with fresh filters can help you get the most efficient and effective use of your system. We recommend changing filters once a month – so start the year on the right foot by setting yourself a regular reminder to do so.
Start a Maintenance and Inspection Schedule
Just like regular doctor's checkups or dental inspections to maintain your own health or diagnose any issues early, your HVAC system needs regular care and a trained eye to assure that it is running at peak efficiency and not facing any unexpected problems that could otherwise become costly down the line. Resolve to develop an inspection schedule to have a professional check out your system twice a year, preparing the system for the winter and summer seasons as you make the move from heating to cooling.
Subscribe to a Maintenance Program
However, making sure to get in regular inspections twice a year can be easy to overlook or put off entirely. Don't let a season pass by without a checkup – instead, resolve to join Extra Air and Heat's Comfort Club program! As a part of this service, knowledgeable technicians will provide regular inspections and also contact you with regular reminders when it's time to get an inspection for the changing seasons. Plus, in case of issues, you'll also receive discounts on diagnostic fees as well as specified equipment and repairs. It's an easy choice!
We hope that you now have some ideas on how to best prepare your HVAC system to run efficiently throughout the new year and beyond. When you're ready to turn to Extra Air and Heat for help with any Palm Coast heating and air issues, or are interested in joining our Comfort Club maintenance program, contact us!