Wed, May 09, 2018 at 4:45PM
---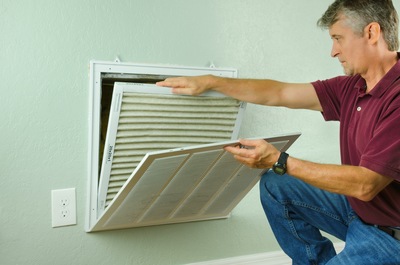 When you're busy with work, school, and home obligations, the days can pass quickly. It's not always easy to find time for life's details, such as checking your air conditioner filter. However, overlooking signs of needed maintenance or repair can soon turn into a costly project down the line.
Thankfully, there are simple ways you can ensure your air conditioner is always operating at top performance. One of those methods is to pay close attention to the unit's air filter. Here's what you need to know about checking and replacing air filters:
Prolonged Use
The summers in Central Florida can be brutal — hot and humid all hours of the day. That makes air conditioning in Daytona Beach and the surrounding area essential. Many residents require constant climate control for comfort and health reasons.
When air conditioners are in use for prolonged periods, the filters collect more debris from the atmosphere, which makes them "turn black" more frequently. Allowing a unit to run with a dark filter puts undue stress on the air conditioner which results in higher utility bills. If you suspect less-than-optimal performance, contact a trusted and reputable HVAC technician for a unit checkup.
Compromised Air Quality
Depending on where you live in the Sunshine State, there are a variety of airborne particles that can create health complications and simply make breathing difficult and unpleasant. That includes pollen, dust/dander, other allergens, and even mold. The presence of any of these can contribute to a dark air filter.
In this case, your best course of action is to occasionally replace the filter (between one and three months of normal use). However, if you find that you need to replace filters more often than once a month, that could be the sign of a larger problem. Mold, mildew, and excessive moisture in the air could all be contributing factors. In that case, it's wise to contact a professional HVAC technician to evaluate the efficiency of your unit.
Black Soot Deposition
While it's rare to need the heater in Florida, there are a handful of days each year when temperatures drop close to freezing. Especially if you don't use the heater often, the risk for black soot deposition increases.
This is typically caused by a malfunctioning gas furnace, fireplace, or water heater. In some cases, the culprit is excessive burning of scented candles. This causes soot to collect, which gradually collects on the surfaces of your home, including walls, floors, curtains, and more.
According to research from the Environmental Protection Agency (EPA) and the American Lung Association, breathing in soot particles can result in lung and respiratory diseases and even death. That's why it's essential to have a skilled and qualified HVAC technician inspect your unit to ensure its safe and proper function.
Other Maintenance Issues
Many homeowners are accustomed to regularly checking and replacing air filters. Still, there are other complications that can arise that aren't visible to the naked eye. If left unchecked, these issues can damage your air conditioner — compromising performance and requiring repair or replacement.
Experts at air conditioning repair in Daytona Beach and the surrounding area, we're proud of our stellar reputation in the community for outstanding service and customer care. Specializing in air conditioning, heating, and refrigeration, we've helped countless Central Florida residents and business owners with their climate control needs.
Contact us today to resolve your dark air conditioner filter issue, and to schedule a complete A/C checkup to keep your unit running smoothly and efficiently this summer.