Mon, Nov 15, 2021 at 9:00AM
---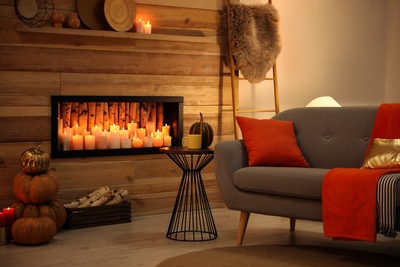 Millions of homeowners look forward to the holidays each year as an opportunity to demonstrate gratitude for all the best things in life. This year, you're likely to hear the same things: jobs, livelihood, family, friends – the list goes on. While all these are well deserving of gratitude, a lesser thanked object that is often left out of the conversation is your air conditioning! This year, be sure to give thanks for your heating and cooling, especially after thinking through these 3 reasons.
Air Conditioning Keeps Your Home Filled with Fresh Air
Apart from the obvious benefits of conditioning your air to make it either warmer or cooler, HVAC systems also maintain a high level of air quality by pumping fresh air throughout your home. Air conditioning filters help block out pollutants like dirt, pollen, and allergens that could otherwise circulate throughout your home. By filtering out these problematic contaminants, air conditioning keeps your home comfortable and your respiratory system healthy.
HVAC Systems are Cost Efficient
Modern air conditioning systems are designed to run smoothly and be cost-efficient, especially the systems from leading brand names that Extra Air and Heat carries. Although you do have to pay a regular bill that covers your heating and cooling expenses, it is a fraction of the cost of all the work your air conditioner puts in. The only routine maintenance homeowners need to keep in mind is replacing the filters regularly and running check-ups at least once a year. As long as you're doing those things to take care of your air conditioning system, then it will take care of you all year.
You Get to Choose Your Preferred Temperature
Though regulating temperature is the most obvious benefit of air conditioning, it is not something that should ever be overlooked. Without heating and cooling, consider how uncomfortable your home would get in the dead of summer, or how chilly it could get at night in the coming months. HVAC systems buffer out the undesirable outside temperatures so homeowners can enjoy a comfortable temperature inside. These days, comfort reigns supreme, and comfort is especially possible with the help of air conditioning.
If you'd like to express gratitude for your air conditioning unit during the holidays, we know the perfect way to celebrate the season. Contact Extra Air and Heat to schedule a maintenance check before it really cools down outside. We'll make sure that your system is running as it should. Plus, we even offer a wide range of HVAC repair and replacement services, so call us for any problems that you may have!