Wed, Oct 20, 2021 at 10:00AM
---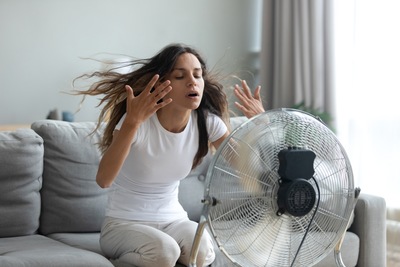 Air conditioning problems almost always seem to occur at the most inconvenient times. Maybe it's a particularly hot day and your HVAC isn't keeping the home cool, or maybe it's the coldest day of the year so far and it just doesn't seem like the heating is working. Either way, you never want to find out that your Daytona Beach air conditioning is malfunctioning by being uncomfortable. Beware these 6 signs that you may need air conditioning repair very soon!
AC System Blows Warm Air
The point of air conditioning systems is to keep your home cool, especially amidst the warm, muggy days of Florida. Our tropical climate means that homes need to be comfortable year-round, but that won't be the case if your AC is blowing warm air. Hold your hand to a vent and see if it is blowing out warm air instead of refreshingly cold air – you will need AC repair in Daytona Beach, Florida if so.
Thermostat Not Working
The thermostat is the heart and brain of every air conditioning system. It lets the AC know how much conditioned air to generate by measuring the current temperature in the home. If you find that your AC only runs for short periods of time or not at all, then it may be because the thermostat is not working correctly.
Loud Noises Inside the AC Unit
When your air conditioning turns on, do you hear anything out of the ordinary? Grinding, squealing, or scraping are all noises that should give cause for concern. For example, a belt may have moved out of place inside the unit, which can hamper functionality. If you hear anything questionable at all, air conditioning repair experts can take a look and explain the issue.
Strange Odors
AC units are not supposed to smell bad. If you do notice any strange odors each time the air conditioning turns on, then there is a problem. Strong smells may indicate that there's a burned-out wire inside the unit, while a musty smell may indicate the presence of mold. This presents an immediate threat to your family and requires the attention of professional AC repair.
Frequent Problems
At a certain point, it stops being worth it to repair AC units. If yours has required service at least three of four times over the span of a few months, then you may be better off investing in a new system. Extra Air and Heat's trusted technicians can help you determine if it's best to repair your current system or install a new one.
Exceeded the Lifespan
Generally speaking, many air conditioners do not last longer than a decade. If you have enjoyed the benefits of your air conditioning for over ten years, then it could inherently be more at risk of malfunction. Old age, especially when combined with any of these other signs, may be an undeniable indicator that the time has come to install a new system.
Have you noticed any of these haunting signs that your Daytona Beach air conditioning may be in need of repair or replacement? Don't keep waiting around – as soon as the system starts to malfunction, your comfort will suffer until a technician is able to assist you. Call Extra Air and Heat for all your heating and cooling problems, we will get your project done quickly and professionally!