Wed, Jul 17, 2019 at 4:00PM
---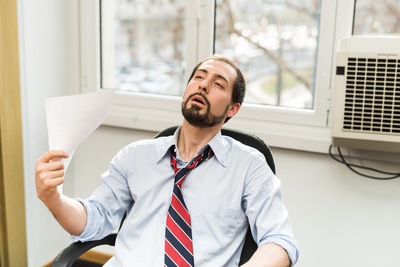 Summer is in full swing in Central Florida, and forecasters expect the high heat and humidity to last for several more weeks. There might even be chances for severe weather, including thunderstorms, high winds, or even a tornado or hurricane. That makes now a great time to ensure your air conditioner is in top working order. If you and your family are stuck inside, it's essential that everyone stay comfortable and safe.
Equally important is making sure your air conditioner can provide reliable service when needed. Many of us don't give much though to the HVAC system in our homes until something goes wrong. Taking that route could force your loved ones to endure hours of high heat and humidity. That can be especially harmful to young children, elderly relatives, and pets. Why take that risk?
By following these tips, you can ensure your air conditioner is always in top shape. That way, you won't be in for any surprises, and can remain cool and content with optimal indoor climate control all summer long.
1) Know the Basics
While not a replacement for efficient air conditioning, there are ways you can assist your HVAC system. Doing so will help improve the operation and longevity of your unit.
For example, it's a good idea to keep room doors closed to maximize climate control. You can also get creative with blinds and shades. In addition, it's wise to have all potential leaks sealed in and around your home, and to keep your thermostat at a consistent temperature.
If this sounds complicated or cumbersome, it doesn't have to be. In fact, it's nice to know that expert assistance is available. Simply reach out to a trusted and dependable company well-versed with air conditioning repair in Daytona Beach. Our friendly technicians can have your air conditioner in great working order in no time.
2) Schedule Routine Maintenance
In fact, routine maintenance is often the best way to prevent the need for repairs or unit replacement. In addition, scheduling this type of regular care can also help identify potential problems before they escalate into major issues.
Along with changing your air filter, the skilled and qualified team members at your Palm Coast air conditioning company will also perform other maintenance functions, including cleaning your A/C condenser, checking and cleaning vents, sealing leaks, improving insulation, and more.
3) Practice Care Considerations
Today's "smart homes" come equipped with features meant to simply life and home ownership. Thankfully, many of these options are also available to every consumer, regardless of the age of residence.
For instance, programmable thermostats help you keep a consistent temperature inside. This puts lets stress on your air conditioner, which over time will help you save money in repairs and potential replacement. Energy-efficient HVAC equipment is also available.
If something does go wrong or just seems off, it's good to know that dependable A/C repair in Deltona and throughout the region is only a phone call away.
4) Consider Repair and/or Replacement
Sometimes, no amount of care and pre-planning will help you avoid the need for repair or even replacement of your HVAC unit. Particularly in older homes (or when the unit has been mistreated), this may be your only option. Your trustworthy technician can alert you when repairs or replacement are in your best interest.
The reality is that continuing to run an outdated or inefficient system contributes to higher utility bills. You also run the risk that the unit may give out entirely. Often this happens without prior notice. That means you could find yourself in a situation where you and your loved ones are forced to endure the harsh heat and humidity of Central Florida's summer. Why roll the dice like that?
5) Establish a Long-Term Relationship
Instead, it's wise to reach out to a company expert at air conditioning in Daytona Beach. You'll learn about all your options to keep your family safe and secure all year round.
In fact, for years we've been the well-respected leader for indoor climate control and more. Along with air conditioner maintenance and repair, we also specialize in other valuable services for home and business owners. That includes new equipment installation, commercial refrigeration, indoor air quality, and more. Contact us today to learn how you can keep your A/C unit in top shape all summer long.