Mon, Aug 19, 2019 at 5:12PM
---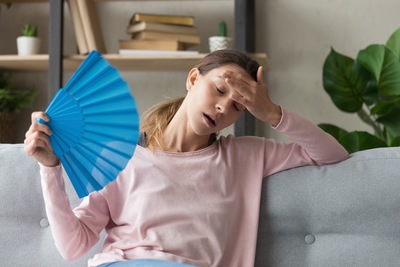 Summer in Central Florida can be brutal. It seems like the heat and humidity will never end. This year, forecasters are predicting elevated temperatures for at least the next several weeks. That means life might continue to be uncomfortable for you, your pets, and your loved ones.
Experts say long-term exposure to high heat and humidity could be detrimental to your health. But it doesn't have to be that way. Instead, there are tips and tricks you can use to keep cool and comfortable all season long. That includes paying close attention to air conditioning repair in Port Orange, Florida, and closer to your locale. Read on to discover popular and effective ways to stay cool when it's hot outside.
1) Prioritize Equipment Efficiency
As with many other features in your home, it's important to keep your HVAC system in top working order throughout the year. That includes everything from ensuring your thermostat is properly functioning, to sealing ductwork leaks, regularly replacing your air filter, and more.
To achieve these goals, it's a good idea to have your air conditioner inspected and serviced on a regular basis. When you team with a company expert at A/C repair in New Smyrna Beach, you get the peace of mind that your air conditioner is operating in great condition. Plus, you'll save money on utility bills, and avoid having to replace your HVAC unit before the end of its natural life.
Your skilled and qualified HVAC technician can also provide other valuable advice and assistance in ways you can achieve and maintain optimal climate control no matter the outside weather. The process starts by reaching out to a dynamic company with years of experience and a proven track record of success. That way, you know you're always getting the very best service possible.
2) Practice Cooling Essentials
In addition to A/C repair in Daytona Beach, Florida, there are other ways you can help keep everyone in the household comfortable when it's hot outside.
For example, you may have heard that keeping your house shaded during the heat of the day can help maximize A/C efficiency, thus reducing strain on your air conditioner. Ceiling fans help move around the cool air generated by your HVAC system. Energy-efficient lighting can also reduce unnecessary heat generation inside your home. This will keep overall heat levels low inside your residence.
Health experts say you can even reduce body heat with the things you eat and drink. For instance, citrus fruit, watermelon, cucumber, mushrooms, and mint have all been known to regular body temperature. You could also drink water and sports beverages to rehydrate. In addition, wearing light and loose clothing is a good way to cut down on feeling hot and uncomfortable. It's also a good idea to regulate outdoor activities to times of off-peak heat. That's usually the early morning and mid-evening hours.
Then there are the "hacks" that some people swear by. Those include spritzing your face and body with water several times throughout the day, wearing bathing suits around your home (if possible), strategically placing houseplants, and generally trying to avoid over-exertion.
3) Get Expert Assistance
Along with the mentioned ideas, it's wise to make sure your air conditioner is always working properly, and doing what it was designed to do. That's helping you and your loved ones achieve optimal climate control inside your home.
For years, we've been the go-to resource for Palm Coast heating and air, and HVAC assistance across Central Florida. In addition to air conditioning, we also specialize in new equipment installation, commercial refrigeration, indoor air quality, and maintenance and repair.
Don't suffer in the heat and humidity any longer. Contact us today to discover how simple and straight-forward it is to get your HVAC system in top shape for this season and beyond.