Sat, Jun 15, 2019 at 9:00AM
---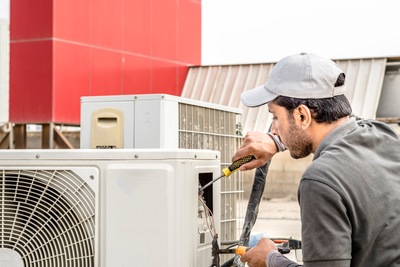 The hot and humid summer months have arrived in Central Florida. You know that means finding ways to beat the heat and stay comfortable inside your home, school, or office. While your air conditioner likely provides reliable service most of the time, the fact is that sometimes things can and do go wrong. That's when it's wise to immediately contact a company well-versed with A/C repair in Daytona Beach, Florida.
Still, other times you could have a feeling that there might be an issue, but can't quite put your finger on the possible problem. You might also just be curious about what's really happening. Use this advice to better understand the delicate inner workings of your air conditioner. Then, keep in close contact with a trusted and dependable HVAC company that can quickly address and resolve any issues that might arise.
1) Dirty Air Filter
Some people take a laid back approach to their A/C air filter. They think a little dirt is no big deal. In fact, dirty air filters could create respiratory problems for your pets and loved ones. In addition, not regularly replacing your air filter could be placing undue strain on your air conditioner. That might result in the need for a new unit before replacement was expected.
As a general rule of thumb, you should change your A/C air filter every three months. Depending on conditions at your home or office, you may need to replace more often. If you're unsure about this or other climate control concerns, it's nice to know that experts in Palm Coast heating and air are just a phone call away.
2) Low Refrigerant
Have you noticed inconsistent cooling in the rooms of your home or office? Does it seem like the indoor temperature never gets to a comfortable level? Are your utility bills much higher than usual? Low refrigerant might be the culprit.
It's a good idea to have your HVAC technician perform regular maintenance on your unit at least once a year. However, if you feel that something's just not right, contact a dependable A/C company immediately. That way, you'll be back to feeling comfortable in no time.
3) Thermostat Issues
In order to get an accurate reading of the temperature inside your home or office, your thermostat must be clear of elements that could provide skewed information. For instance, if your thermostat is too close to an oven or heat source, it's likely that the reading will be off.
Other times, dirt and dust can get inside your thermostat. This forces your HVAC unit to work overtime. Not only does that put stress on the machine, but it also wastes energy and could result in higher utility bills. Skilled and qualified technicians expert at air conditioning repair in Port Orange, Florida can quickly diagnose and address any A/C issues.
4) Leaks
As mentioned, low refrigerant can easily cause an inconsistent temperature situation. This is especially true if coolant begins to leak inside your unit. If the casing of your air conditioner is broken or has holes, this can also create an issue.
The trouble is, leaks aren't always easily noticeable to the naked eye. Everything might look fine, but there could be a lurking problem just under the surface. That's when it's wise to schedule A/C repair in New Smyrna Beach and near your specific locale.
5) Technical Difficulties
These are just a few of the problems you might face with your HVAC unit. Other common issues include ductwork that's dirty or has leaks, poor drainage, broken or damaged equipment, dirty coils, and similar. Rather than ignore troubles or try to fix the issue yourself, it's best to reach out to a responsible HVAC company that can get your A/C back up to speed in no time.
For years, we've been the go-to resource for home and business owners across Florida. Along with A/C repair, we also specialize in commercial refrigeration, indoor air quality, maintenance, and new equipment installation. Don't let the summer heat bring you down. Contact us today to keep your A/C unit in top shape all season long.