Wed, May 02, 2018 at 4:35PM
---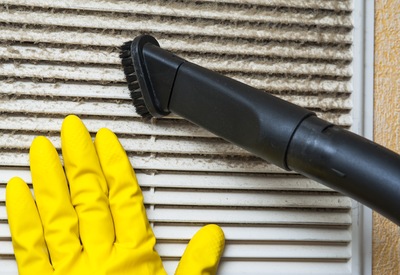 Summer has arrived in Central Florida. Before the temperatures really heat up, it's wise to make sure your air conditioner is prepared for the season. That includes replacing air filters, inspecting the unit, and scheduling a professional checkup with a skilled and qualified HVAC team.
Along with regular maintenance and repair, there are other ways you can help ensure the optimal performance of your unit, so you can enjoy cool and comfort throughout the season. Here's how to get started:
1) Clean/Replace Air Filters
Of the most common causes of compromised A/C performance, regularly inspecting unit air filters is essential. Not only does this improve the function or your air conditioner, it keeps stress on the unit low, which saves you money on utility bills.
In some cases, the filter can be lightly dusted to remove debris particles. For the most part, however, it's best to replace dirty air filters outright. This should be done every one to three months, depending on unit use. When you're unsure if an air filter must be replaced or requires assistance, contact a professional HVAC technician.
Following these tips and more will maximize efficiency and enjoyment of your air conditioning in Daytona Beach and the surrounding region.
2) Avoid the Heat
While HVAC experts agree it's best not to place anything on or very close to your outside air conditioner, strategic planting of trees that can provide shade is a good idea. This keeps your unit out of the direct sunlight.
Inside, keep heat-producing elements away from your thermostat. This includes lamps, electronics (televisions, etc.), and other appliances. Items that produce heat create a false sense of increased temperature, which makes your thermostat "think" it needs to switch on. In the same vein, it's best not to allow direct sunlight to reach the thermostat.
3) Keep Consistent Cool
To that end, it's also better to choose a set temperature and then walk away from the thermostat. According to the U.S. Department of Energy, each degree below 78 increases energy consumption by eight percent. Over time, that translates into higher utility bills.
This isn't to suggest that you keep your residence unnecessary cool while family members are at work or school. Instead, consider purchasing a programmable/smart thermostat or timer that allows you to regulate optimal climate control for various times of the day.
Some people also choose to install energy-efficient windows or have existing windows tinted, both of which reduce overall heat inside your home.
4) Schedule an A/C Checkup
Along with air filter replacement and general unit maintenance, our friendly and knowledgeable team members will thoroughly clean the outside unit, including coils and fins, condensate drains, and more. Our HVAC technicians also perform a detailed inspection of the entire unit, including wiring and components, condenser unit fan, refrigerant level check, leak detection, airflow, and thermostat accuracy.
For years, we've been the trusted resource for air conditioning repair in Daytona Beach and the surrounding area. Contact us today for all your questions, or to schedule a service appointment.