Fri, Dec 13, 2019 at 12:40PM
---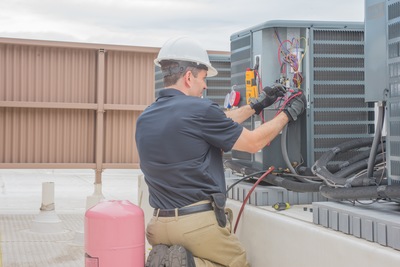 Some people don't give much thought to their HVAC system, especially when the outdoor climate is temperate. That's not always a bad thing. When it comes to air conditioning and heating, you want and deserve a reliable unit that can keep you and your family in optimal comfort throughout the year. However, there are times when things go wrong. During those moments, you might feel frustrated, confused, and downright overwhelmed. But it doesn't have to be that way.
One of the many benefits of establishing a professional relationship with a dependable Palm Coast heating and air company is that you don't have to worry about your HVAC unit breaking down. If something doesn't seem right, you get the peace of mind that expert assistance is just a phone call away. Use this advice to discover the importance of ongoing HVAC maintenance.
Efficiency
In order to achieve the best indoor climate control possible, it's essential that your HVAC unit is operating as efficiently as possible. Achieving this goal can be difficult if you haven't had the unit inspected in a while.
Particularly during the summer months here in Central Florida, it's likely that you're using more A/C. What would happen if the unit suddenly breaks down? That would cause an uncomfortable and potentially life-threatening situation.
Climate Control
Indoor climate control is about more than just temperature. Health experts say maintaining consistent blood pressure and other biometrics is integral to long-term wellness. Especially if you have an ailment or pre-existing condition, you don't want to do anything that might complicate things, or make matters worse.
In addition, when you keep a steady temperature inside your home, your A/C unit doesn't have to work so hard to maintain climate control. This makes less wear and tear on the machine. If you do require immediate assistance, it's nice to know that air conditioning repair in Port Orange, Florida is readily accessible.
Cost Savings
As mentioned, when your HVAC unit is in top working order, the likelihood for damage or necessary repairs is lessened. That means you likely won't have to schedule any kind of maintenance or replacement. In addition, when this unit is operating at optimal levels, you'll use less energy, which will be reflected on your utility bills.
Plus, you can avoid the need for emergency repair. When temperatures reach extremes (either too hot or too cold), you don't want to be without adequate climate control for long. Otherwise, the safety and well-being of people and pets could be put in jeopardy. Avoid that fate by reaching out to a company well-versed with A/C repair in New Smyrna Beach and throughout Central Florida.
Peace of Mind
Along with ideal climate, your HVAC until also contributes to better air quality inside your home. Many people who have scheduled A/C repair in Daytona Beach, Florida have reported breathing easier after their unit has been serviced. You could even be able to ditch current allergies.
Scheduling regular service of your HVAC unit also helps prolong the life of the system. Some experts say you might see up to a 40 percent increase in efficiency. In addition, when you repair or replace your unit, you could reap the benefits of parts that are under warranty. That's one more way you could save both time and money.
You'll also get the peace of mind that your system is up to speed. Among other things, your technician will check thermostat settings, electrical connections, all moving parts, condensate drain, system controls, and much more.
For years now, we've been the go-to resource for the climate control needs of people just like you across Central Florida. In addition to A/C and heating repair, we also specialize in commercial refrigeration, indoor air quality, maintenance, and new equipment installation. Contact us today to schedule an appointment, and be sure that your HVAC system is in top working order.