Sun, Apr 23, 2017 at 4:00PM
---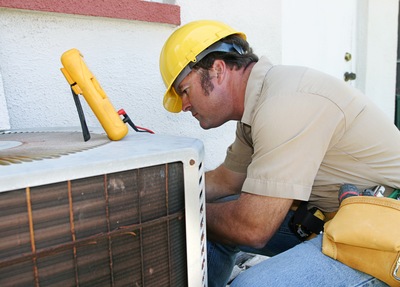 The temperature is quickly rising in Daytona Beach. It won't be long until you need to have your AC cranked down low, all day long, to stay comfortable.
That's why, now is the perfect time to get your AC maintenance program sorted, to make sure it is up-and-running at its best for summertime.
When it comes to choosing the right Air Conditioning Maintenance program in Daytona Beach, there are many options to consider.
You work hard at your business for your customers--just like your AC maintenance team should work hard for you.
At Extra Air & Heat, we want to make the AC maintenance process as simple and stress-free as possible. After all, you have a million other things on your mind that need your time and attention--worrying about your AC working properly shouldn't be one of them!
In today's blog, we're sharing some of the top benefits for investing in a professional, AC maintenance program in Daytona Beach. Take a look!
It gives you peace of mind
If there's one thing that Floridians can agree on, it's that you need a properly working AC unit during the scorching Summer heat! With an AC maintenance program, you can be confident that you will stay cool and comfortable all Summer long, because your professional and experienced team has provided you with fast, affordable, and quality service.
At Extra, we will maintain the peak efficiency of your cooling system, improve the air quality in your home by ensuring you have clean filters, and so much more! We have the knowledge and expertise to extend the life of your HVAC system--to save you time, money, and unnecessary stress in the future!
And, it saves you money
We all know that it's important to take your car into the shop for routine maintenance--to keep it running properly and to fix small issues, before they grow into larger, more expensive ones.
With as much as you run your AC in Daytona Beach, it makes sense to have routine maintenance for it, too!
Having a professional, maintenance package will reduce the likelihood of unexpected, costly repairs, will help you to save money on your utility bill, and will reduce the wear-and-tear on your AC equipment, to make it last longer.
There's a package for everyone
At Extra, we offer three different packages of our Comfort Promise Program. With our complete 23-point inspection and routine maintenance, our friendly and knowledgeable technicians can prolong the life of your AC system and help you to reduce your monthly, energy costs.
Based on your individual needs, you can choose between the Platinum, Gold, or Silver packages.
Hopefully, today's blog has given you some great insight. When you're ready to start your new, AC maintenance program, give us a call or visit our website for more information. We would be happy to help you decide on the package that will work best for you.
Until then--stay cool, Daytona Beach!