Mon, May 10, 2021 at 10:25AM
---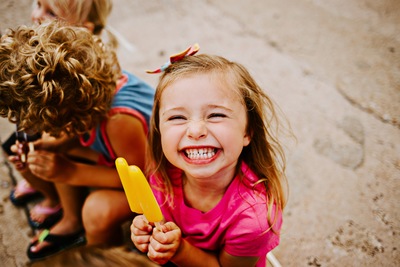 If you're a Florida resident, inching towards summertime means preparing for soaring temperatures and rising humidity levels. How can you best soak in all the summer fun while also beating the heat? Extra Air and Heat, your top resource for Palm Coast heating and air, has a few tips for you. Read on for a few of our favorite ways to keep cool and carry on throughout the upcoming season!
Take a Splash
One of the simplest solutions to summer heat? Taking a swim or splashing about in the waves! Enjoying life in Volusia or Flagler County means convenient access to the Atlantic Ocean – a perfect spot for a lovely beach day or quick walk along the waves. Plus, if you have convenient access to a pool, jumping in for a regular swim offers an array of health benefits – from stress relief, to better sleep, to achieving a full-body workout!
Try Some Cool Treats
There's nothing that says "summertime" like hearing the familiar tune of the ice cream truck! But if you can't quite catch one, there's plenty of cool treats you can DIY at home with a little help from the rest of the family. Make a fun shared activity out of making your own ice cream and experiment with unique flavor additions. Or, alternatively, purchase a popsicle mold to craft your own one-of-a-kind ice pop creations or even opt for yogurt and fruit frozen treats for a healthy way to stay cool!
Swap for a Summer Wardrobe
While you might be hesitant to give up your favorite jackets or sweatpants for a season, the truth remains that heavier clothes are highly impractical in the summer. Put them away for a season, then embrace summery choices that are perfect for the climbing temperatures. This might mean breaking out some shorts, opting for airy sundresses, or even adopting a wide brimmed hat to create some shade. But also, your choice of fabric may be to blame for overheating. For the best air circulation, opt for breathable fabrics like cotton, linen, or rayon, while steering clear of polyester or denim.
Update Your Bedding
Too hot to sleep at night? Your bedding is probably to blame! Get some sound sleep in the summer with an updated, weather-appropriate set of bedding to keep you both cozy and cool. Ditch that heavy comforter and adopt a lightweight blanket – like cotton or linen. You can even forgo a top sheet if the extra layer proves to be too heavy – but keeping layers around gives you easy access to options on occasional cooler nights.
Air Conditioning Repair or Maintenance
The best way to keep comfortable indoor temperatures year-round – even when it's stifling outside – is to invest in keeping your Palm Coast air conditioning system well-maintained. A professionally-maintenanced system will perform more efficiently, keeping you and your home cool and comfortable. Plus, professionals will be able to identify and prevent any problems with your system early, so you won't get stuck with a broken system on the hottest summer days.
Don't get caught in the heat when your need for air conditioning is crucial. Trust Extra Air and Heat to deliver fast, affordable AC repair for your summer season needs – or even installation of a new system if the time is right to boost your indoor comfort. Contact us today for your free estimate on new air conditioning installation!