Tue, Oct 29, 2019 at 5:27PM
---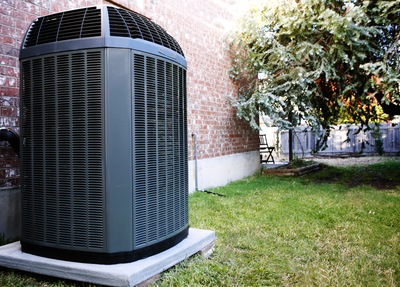 As a Central Florida resident, you know that the weather can quickly change from one season to the next. In recent years, we've seen hot and humid temperatures well into late October. Then all of a sudden, a cold blast from the North rushes in, and it's time to break out your winter clothes!
While none of us can control outdoor climate, it's nice to know that there are methods where you can keep your HVAC system running smoothly all year long. This way, you'll never be without heat or cool air when you need it most. Instead, you can keep yourself, your pets, and loved ones safe, secure, and comfortable inside your home at all times. Here's how to get started:
Keep Climate Control in Check
You want and deserve an interior temperature where you can feel free to do the things you most want and need without feeling hot, cold, or otherwise uncomfortable. At the same time, it's good to know the relationship between indoor climate extremes and higher utility bills. This prevents a shock next time you glance at your bill.
However, there's no need to do hours of research or play guessing games when it comes to optimal climate control. Instead, it's nice to know that there are trusted and reputable Palm Coast heating and air conditioning experts who can answer all of your questions, and provide valuable advice and assistance.
Perform Regular Maintenance
In fact, by establishing a professional relationship in this way, you can avoid potential problems with your HVAC system. That's because skilled and qualified technicians expert at A/C repair in New Smyrna Beach are trained to detect and resolve any issues even before they crop up.
At the least, you should have your system checked each season. So, now that the colder months are here, it's a good idea to reach out. You can plan to do the same before the heat and humidity returns next summer.
Upgrade for Enhanced Energy Efficiency
Sometimes, you're getting regular checkups and you're on top of all the things you need to do, but you just can't seem to keep a consistent indoor temperature. This can be frustrating, and even harmful to the health of you and your family members. Why take the risk that your unit might break down, or could be setting you up for problems down the line?
Like anything, your HVAC system wasn't built to last forever. Don't wait until your unit breaks down. Now's the time to schedule A/C repair in Daytona Beach, Florida, and even consider a full replacement of your system.
Team with Reliable Professionals
When you partner with a dependable firm expert at all types of climate control, you benefit from a variety of skills and expertise. Along with keeping your residence at optimal heat or cooling levels throughout the year, your technician will also check air ducts, inspect the exterior of your unit, replace air filters when necessary, and much more.
In fact, through the years we've built a solid reputation as the premier outlet for air conditioning repair in Port Orange, Florida and throughout the region. In addition to A/C and heating repair, we also specialize in commercial refrigeration, indoor air quality, new equipment installation, and more. Contact us today to get your HVAC system ready for another Central Florida fall and winter.