Mon, Nov 25, 2019 at 3:56PM
---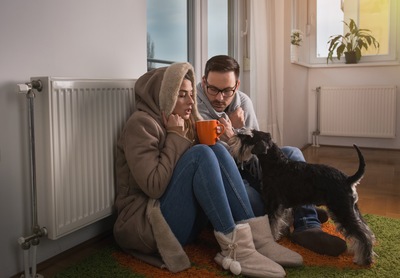 Cooler temperatures are on the horizon for Central Florida. You may have already switched the heat on during a particularly cold and/or rainy night. While rare and scattered, the fact is that there are times when the mercury drops here. That's when you want and need reliable access to home heating.
Achieving that goal can be difficult, however, if your heater isn't working properly or at all. Thankfully, there are ways to detect and solve any heating issues you might be experiencing. Here are some of the most common heating problems, and what you can do to prevent the situation from getting worse.
Maintenance Issues
Like any home feature, your heater requires regular maintenance in order to run smoothly and properly. The trouble is, since you might not operate your heater too often, it can be difficult to keep maintenance top of mind. That's when you need a reliable company well-versed with heat and air conditioning in Daytona Beach.
Our friendly and qualified technicians can diagnose and solve a variety of possible causes to heater woes. That includes replacing dirty air filters, getting to the bottom of pilot or ignition problems, dealing with thermostat malfunctions, and more.
Varied Potential Problems
One of the most obvious signs that your heater isn't working right is, of course, a lack of heat. You might also hear loud noises coming from the unit. Or maybe you've noticed that the fan seems to run constantly without ever changing the indoor temperature.
You might also have a water leak. This occurs when your drain line gets clogged or cracked. If your heater is blowing cold air, the culprit could be any number of things. That includes an ignition problem, inadequate gas supply, duct issues, and similar. Rather than attempt to diagnose the problem yourself, it's best to partner with a Palm Coast air conditioning company that can quickly restore optimal climate control to your home.
Sometimes, everything seems to be operating normally, but then you're shocked to receive a sky-high utility bill. This could happen especially if you have a heat pump instead of a furnace. Rather than living with the issue or waiting for it to get worse, it's best to schedule A/C repair in Deltona, or closer to your current locale.
Aging Equipment
As mentioned (and as with other features in your home), heaters aren't meant to last forever. Like any technical equipment, your heater can and will fail at some point. The trouble is, it can be difficult to know the true state of your unit — especially if you're renting or are otherwise unaware of when exactly the heater was installed.
There's no need to live in the cold, or put your family and pets in harm's way. Instead, it's nice to know that there's a trusted and reputable company expert at heating issues and air conditioning repair in Daytona Beach.
In fact, for years we've been known as the premier climate control resource in the area. Along with A/C heating and repair, we also specialize in commercial refrigeration, new equipment installation, indoor air quality, and maintenance. Don't wait until it gets really cold in Central Florida to inspect your HVAC unit. Contact us today for expert assistance.