Fri, Oct 16, 2020 at 9:29AM
---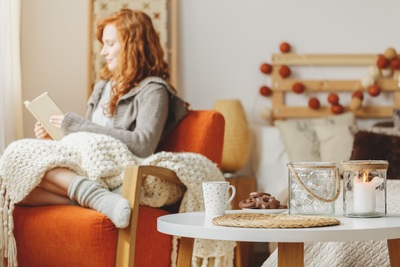 Fall is officially in full swing! As high temperatures begin to decrease, you're probably already making lots of different changes – from your wardrobe to your cooking and everything in-between. But, at the same time, you're going to want to consider what the changing of the seasons means for your home's HVAC system. Never fear – this process doesn't need to be difficult! When you partner with a Palm Coast heating and air company like Extra Air and Heat, setting up your system for autumn temperatures can be a breeze. Read on for some points to consider.
Climate Control is Important Year-Round
You already make adjustments to cool off indoors for the hot summer air – but climate control inside your home is something to pay attention to year-round. As the temperatures cool, make sure to take some time to make adjustments to maintain your comfort and health inside. In Florida, high temperatures can last well into the fall – so you might still be utilizing your air conditioning for a while. However, upcoming cold fronts and cooler nights mean that you'll eventually be utilizing heating. Either way, settings will need some fine tuning and adjustment to be most cost-effective. Consider your needs – maybe the milder fall temperatures mean that you won't have to use as much air conditioning to cool down the space, especially when you're away from home.
Improve Your Home's Air Quality
The change of seasons is the perfect time to consider the air quality in your home – and a great reminder to check on your air filters. While you're thinking about other HVAC care measures, check the air filters in your house or have a professional look at them during maintenance. Seeing dust or dirt? Then it's definitely time for a replacement. A fresh air filter can help your unit operate efficiently, provide you high air quality, and even help with allergies. While seasonal maintenance is a great time for a change, you'll want to remember to make this switch more often – we recommend monthly.
Avoid an Unexpected and Costly Repair
Never got around to proper professional maintenance for your unit before summer began? By now, a problem might be lurking – and you might not even notice. Make it a point to get your unit inspected for fall. A professional eye can seek out problems and stop them in their tracks before they start to cause an issue in your home – like an improperly-running unit causing mold or mildew to form. Or, maybe your system is becoming outdated. A professional can give you advice on how to best install an updated system to keep your home cooled and heated comfortably and efficiently – while saving you money.
Enjoy Peace of Mind for Constant Comfort
Once set up and given proper maintenance, a working HVAC system should run effortlessly with your life so that you can be both comfortable and cost-efficient. When looking for air conditioning repair Daytona Beach residents know that the best way to accomplish this is to partner with Extra Air and Heat for all your HVAC needs. Our maintenance program can grant you peace of mind all year long with regular inspections, repair discounts, and lots of other benefits. No need to worry about remembering regular maintenance – we can help keep you on track with automatic reminders when it's time for a new inspection. We also help change filters to keep air quality in top shape. Contact us today to learn about different packages and to get your HVAC system prepared for fall weather!