Tue, May 21, 2019 at 10:08AM
---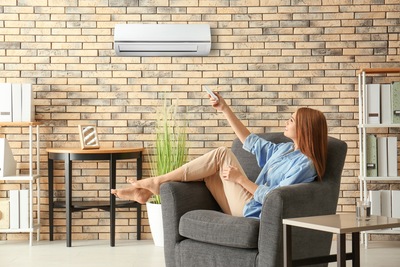 It's no secret that summer in Central Florida brings with it sometimes-oppressive heat and humidity. While there's not much you can do about the weather, you can take steps to ensure the safety and comfort of your guests and relatives inside your home. Doing so will also help you save money and protect the environment at the same time.
For many people, going without dependable air conditioning even for a few hours isn't even an option. In fact, when the A/C goes out at apartment buildings and senior living centers, it's considered an emergency that requires immediate attention. Thankfully, there are ways to quickly remedy any climate control crisis, and even prevent problems from occurring in the first place. Here are some of the most popular:
Embrace the Basics
Maybe your parents gave you advice as a child about ways to boost indoor climate control. Or perhaps you've heard recommendations through the years that seem to make good sense. While there are many myths and misconceptions about how to maximize A/C efficiency, certain rules of thumb ring true.
For instance, when you close blinds (especially during the peak heat hours of the day), you can reduce the amount of sunlight and warmth that enters your home. Closing interior doors has a similar effect. It's also best to avoid using your oven if possible, since the heat from this appliance will affect the overall indoor temperature.
When you partner with experts at Palm Coast heating and air, you'll benefit from this and other valuable information. In addition, you can be sure that your HVAC system is in top working order all year long.
Use Fans Wisely
Some people try to use only fans as a way to cut down on summer cooling costs. The problem with this idea is that your fans will just be moving around hot air. There are better ways to keep your home cool.
For example, by situating box fans in a window with the air flowing outward, you create a sort of makeshift home exhaust system. Then, you can close all the windows and doors and let your air conditioner remove humidity and create a comfortable indoor atmosphere.
At the same time, strategic use of ceiling fans can help every member of the household stay safe and comfortable. Just remember that fans cool people, not rooms. For full-house climate control, it's essential that your HVAC system is operating efficiently. Contact a trusted and reputable company adept with air conditioning repair in Port Orange, Florida. A professional technician can quickly diagnose and remedy any potential problems.
Practice Regular Maintenance
To that end, it's wise to schedule regular maintenance on your A/C system, even when the outdoor temperature is pleasant. This ensures your air conditioner will be in excellent working order when you need it. As you've noticed this year, the Central Florida weather can change by the week. Getting caught on a hot day without A/C is no fun for anyone.
It's also a good idea to get into the habit of frequently checking and replacing your air filter. A dirty air filter makes your HVAC system work harder. Along with higher utility bills, over time this can create undue stress on the unit. That shortens the life of your air conditioner.
When you reach out to a dynamic company well-versed with A/C repair in New Smyrna Beach, you get the peace of mind that your air conditioner is always at the ready when you require optimal climate control inside your home.
Repair or Replace your Air Conditioner
With proper maintenance and care, your air conditioner can easily provide decades of service and satisfaction. There are times, however, when repair or replacement is required. Perhaps you've moved into a new home whose previous owners didn't pay much attention to the health of the HVAC system. Or maybe your unit is simply reaching the end of its natural life. In this and other cases, scheduling a routine checkup is a good idea.
When you team with a reliable company focused on A/C repair in Daytona Beach, Florida and throughout the region, you know that your HVAC system is in good hands. Our friendly and highly-qualified technicians will inspect your unit and perform all necessary repairs and upgrades.
In fact, for years now we've been the go-to resource for home and business owners across Central Florida. In addition to HVAC repair and maintenance, we also specialize in new equipment installation, commercial refrigeration, indoor air quality, and more. Contact us today to ensure your air conditioner is ready for another hot and humid summer.