Sun, Jul 09, 2017 at 12:10PM
---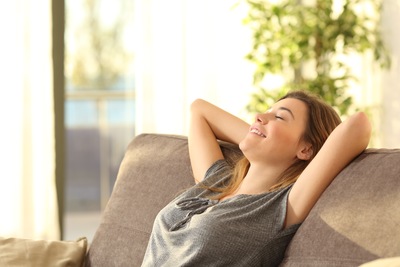 Summer in Central Florida lasts a bit longer than most, which means residents have to keep their homes cooler, longer.
The most obvious solution to keeping your Flagler county home cool would be to crank the thermostat way down- but really, doing this can have a negative effect on your unit.
At Extra Air & Heat, we want to provide you with some alternative tips to keep your home cooler, longer and keep the maintenance of your unit healthier.
Use drapes and blinds to their full advantage
When living in the sunshine state, very little shade is provided. You don't want to eliminate natural light completely from your home, but you do want to offer extra shade during the hottest hours of the day.
Wherever you have windows in your home utilize blinds and drapes for sun coverage. You will be surprised how drastic the temperature in your home will change just by blocking out some of the sun's heaviest UV rays.
Keep doors open
Sometimes unused rooms are neglected or closed off for other reasons, but whenever possible keep all doors in your home open.
For air to permeate throughout the entire home effectively there needs to be an open flow. Encourage kids and family members to keep their doors open or hang out in the living room. When a closed off room gets little air during the hottest part of the day, that heat will last until late hours of the night.
Tackle ceiling fans
It's always best to do whatever you can before interrupting your AC schedule. Most rooms have ceiling fans and sometimes go forgotten when really, they are a great cooling resource. Turning your fan on full blast is much more cost effective than lowering your thermostat, and it gives you faster relief.
One thing to be sure about, check to see if your fan is spinning the correct way. During the summer, all ceiling fans should rotate counter-clockwise. Every fan has a switch that allows you to change the direction, so check yours out as soon as you can- it makes a drastic difference!
Prepare your air conditioning unit
Even if you don't interfere with your air condition settings, your unit is still working overtime during the summer season. Prepare your unit for full performance by regularly changing the filter. Not only will this allow your unit to run smoother, but it provides cleaner air for your family to breathe.
Following all these tips will ensure a cooler home throughout the summer. Stick to the resources inside of your home and keep up with air conditioner maintenance. Should you run into an unforeseeable problem, please don't hesitate to give Extra Air & Heat a call to fix the problem immediately. The most important thing we care about is our client's comfortability.