Mon, Jul 24, 2017 at 12:10PM
---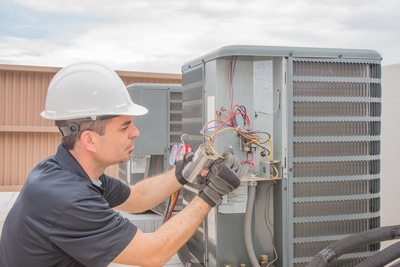 We've all come across a time in our lives when we thought to do something ourselves was the better solution.
While this holds true in some cases, there are also times when you need to hire a professional.
Keep reading to find out when you should do it yourself, or hire a professional.
Replace air filter- DIY
During summer, Palm Coast's sun works as hard as your AC unit so it's extremely important to keep it up and running properly. Changing your air filter is one of the most important steps when maintaining your unit. When you figure out exactly how to do it, you'll find it's very easy.
You should replace your air conditioner's filter once a month during summer and winter- because that is when your unit works hardest. During spring and fall, your filter only needs to be changed once for the entire season.
Check unit wiring- Hire a professional
Monitoring the wiring of your unit can fix many potential problems, but needs to be done by an experienced professional.
When professionals check wires, they look for signs of overheating, electrical connections, and excessive pitting. Someone who doesn't have the knowledge of what these sings look like, or how to properly locate them, can run into serious problems so we always suggest contacting a professional for this step.
Examine your thermostat- DIY
Most thermostats these days have programming features that allow you to set it and forget it. Although these features work great and are efficient, you still want to monitor the settings every once in a while, to make sure everything is running smoothly.
This step is very simple and doesn't require outside help. Just monitor the settings you've previously adjusted and confirm they are still in place.
Check condenser unit fan- Hire a professional
To start, a professional will turn off the unit and allow the blades to stop spinning. When the blades are still, they then can examine the condition of them- are they rusty, new, or old?
If the blades are old or damaged, they'll need to be replaced, and the good thing about hiring a professional for this is, they will be able to change them right then and there. If you think about it, the blades are what keeps the unit running so they are an extremely important part to maintain.
Clean the outside area of your unit- DIY
All units are housed outside for obvious reasons, but with that comes environmental occurrences. What homeowners can do to help is trim all nearby bushes or hedges to keep the surrounding areas clean.
Central Florida is a good friend to summer storms so it's especially important to keep the area trim during summer so damage to the unit can be avoided. When outside landscaping and debris pile around the unit they eventually will fly in and cause problems with functionality.
All in all, when you're doing your regular home maintenance, add in these steps mentioned, and for the ones you need to hire a professional for, don't hesitate to call Extra Air & Heat for all your maintenance and upkeep.