Mon, Dec 12, 2016 at 11:05AM
---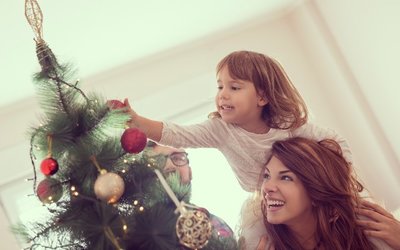 Will your Daytona Beach home be filled with friends, family and freshly-baked goods this holiday season? While the holidays can be hectic, these tips will help you keep your cool (or stay warm) all along the way. Take a look below!
Open up your windows
Winters in Florida aren't always about keeping out the cold—in fact, some days are so pleasantly breezy that we like to open up our windows and let in the fresh air! Opening your windows from time to time will give you a chance to enjoy the crisp winter weather and give your air conditioning system a quick break.
Simplify your entertaining space
When people gather for the holidays, there's sure to be lots of laughs and good times to follow—of course, there's also the unwanted byproduct of built-up heat! To make your holiday entertaining spaces feel cooler, comfier and more open, consider adding extra seating options along your walls (to give everyone the chance to kick back and relax), and arranging big pieces like sofas or coffee tables in an open layout.
Add comfy, cozy textures
When you want to warm up this holiday season, use comfy, cozy textures in quilts, throw blankets and overstuffed holiday pillows. Your family and guests are sure to love them!
Make necessary repairs to your AC and heating system
Of course, while comfy fleece blankets can help you stay warm—and open windows can help you enjoy the breeze—neither option can replace the ease and reliability of a fully functional AC and heating system. If yours isn't up to the task, a repair just in time for the holidays will help you achieve the perfect atmosphere for family dinners, holiday parties, cookie decorating and everything else you have planned for the season.
At Extra Air Conditioning, we can help add a touch of comfort when you need it the most. Call us today to learn more about what we can do for you!