Wed, Dec 07, 2016 at 11:10AM
---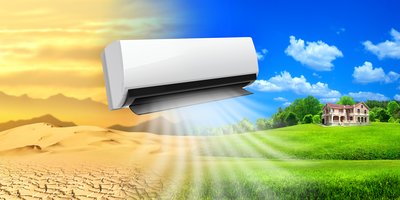 Whether you run a gourmet restaurant or a specialty shop, you know that your business is about so much more than facts, figures and the right business plan—it's about creating a space your customers love to return to!
Part of this means crafting the ideal atmosphere inside your business. In today's blog, we will be looking at why the right air conditioning system can help you achieve this… and so much more!
Added value
We understand—as a business owner, every decision you make has to be made with value in mind. Did you know that an Extra air conditioning system installation or repair could be one of the most cost-friendly moves you make all year?
A well-maintained system can ensure that surprises related to your business's temperature don't affect you, your customers, or your inventory. It can also prevent the need for costlier, unexpected repairs or replacements down the line, so you can stretch your business budget further.
Customer comfort
Your customers might not see your air conditioning system in action—but they do feel it! To ensure that they feel comfortable as they eat, shop or do business with you, you need a system that's equipped to run with ease no matter the weather outside. When your customers have a pleasant experience at your business, they're more likely to return—and just like quality service and a friendly atmosphere play a part in this experience, so too does your air conditioning!
Peace of mind
As a business owner, you're juggling the needs of your customers and employees, and are constantly looking for ways to grow your business—we get it! Why not take one worry off your plate by enjoying the peace of mind that a reliable air conditioning system can provide? Life as a business owner is filled with uncertainties, but the assurance of a quality repair or new installation doesn't have to be one of them.
If your business is in need of a new or repaired air conditioning system, give Extra a call! We can help you turn your space into a comfortable, well-maintained spot you and your customers enjoy spending time in.