Mon, Mar 11, 2019 at 3:30PM
---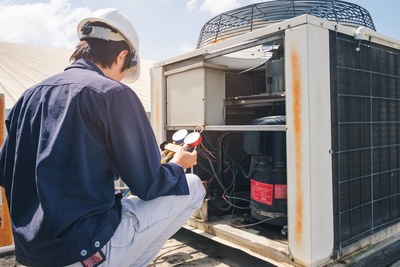 Though Mother Nature still has some cooler days in store this spring, the hot and humid summer months are fast approaching in Central Florida. Soon, you'll need the safety and comfort of air conditioning in Daytona Beach and throughout the area.
But before you turn on your air conditioner and get ready for another season, it's important to make sure the equipment is up to speed. Doing so will often prevent the need for costly repair. If there are items to address, you can get things taken care of early on, so your air conditioner will be in top shape come summer. Use this advice to get started:
Inspect the Unit
Start by checking your air filter. If it's dirty or worn, you'll need to replace it. In most HVAC units, the heater shares the air filter. That means if you've had the heat on during the colder winter months, it's probably time for an air filter replacement.
Next, make sure the outdoor unit is free of clutter and debris. Ensure your thermostat works. Now's also the ideal moment to schedule A/C maintenance and repair. When you partner with a company well-versed with Palm Coast air conditioning, you get the peace of mind that achieving optimal climate control in your home will be a breeze.
Perform Proper Maintenance
Along with a fresh new air filter, there are other A/C cleaning considerations to be aware of. That includes condensation lines, outside coils and fins, and the evaporator. Your reliable HVAC technician can also check for ductwork leaks and repair any damage that may have occurred.
This professional will also test your A/C system to ensure you won't be in for any surprises when you most need air conditioning this summer. If you think there might be an issue with your unit or system, now's a great time to schedule A/C repair in Deltona and wherever your home or office may be.
Schedule Regular Checkups
In fact, scheduled maintenance is the best way to keep your HVAC system is top shape all year long. This way, you'll avoid any surprises once the temperatures start to heat up. If you do experience problems, it's nice to know that trusted and dependable assistance is just a phone call away.
For years, people have turned to Extra Air and Heat for a variety of air quality factors. Already well known and respected as a premier outlet for air conditioning repair in Daytona Beach, we also specialize in new equipment installation, commercial refrigeration, indoor air quality, and more. Contact us today to schedule an appointment to get your A/C system ready for another hot and humid Central Florida summer.